Week 6-7: October 5-16, 2020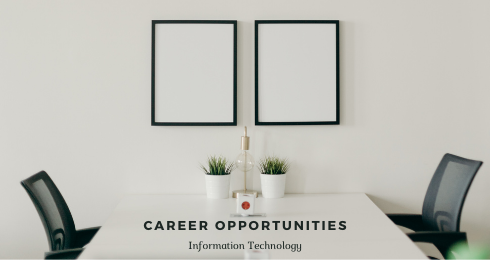 ---
Lesson Overview
This lesson is designed to prepare students for entering an Information Technology career by providing them with information regarding employment opportunities, the educational and credentialing requirements, interviewing techniques, and the use of professional communication. Students will design a career pathway plan, learn more about emerging technologies, and determine the impact of recently developed technologies.
Essential Questions
What are the dominant jobs within the region?
How do you determine the needed degree/experience/certification employment requirements?
How important is your skill level for IT occupations?
Why is respect for the privacy of a customer's property and information necessary?
What pending changes in technology will affect careers in information technology and why is continuing education so important?
Login to Schoology and navigate to the current week's folder then to the assigned lesson folder. All assignments are due on or before Sunday at 11:59 pm each week.
Bell Ringer
10-5-20 KWL Sheet
Lesson: 2.2 Professionalism
Assignment: 2.2.3 Professionalism Practice Questions
Bell Ringer
10-5-20 KWL Sheet
Lesson: 2.3 Change Management
Assignment: 2.3.3 Change Management Practice Questions
Bell Ringer
10-5-20 KWL Sheet
Lesson: 2.4 PC Tools

Assignment: 2.4.3 PC Tools Practice Questions



Announcements
SPIRIT WEEK - BCHS Homecoming
Join us and celebrate spirit week at BCHS/BCT. #GoPurpleTigers
End of 1st 9-week Grading Period
The first 9-weeks' grading period ends on October 15, 2020. Report Cards/Progress Reports will be available on October 20, 2020.
All makeup work is due on or before October 13, 2020. Please check Schoology to see what assignments you are missing and let me know if I need to open any assignments for you to complete. It is your responsibility to do this.
-Ms. Monroe